Do you want to completely refresh your smile? Are you in need or replacing many teeth? Are you concerned about walking around without teeth for any period of time? Are you frustrated that your current denture is always loose?
Well, we now have a solution for you! Our Teeth in a Day option is great for someone who would like to totally revamp their smile and NEVER have to go a day without teeth. This implant-supported denture treatment in Orland Park, Illinois, followed the All-on-4® treatment protocol and represents one of the most cutting edge treatments in the field of dentistry today. The dentists at Orland Oaks Dental will be able to build you a set of teeth, and in most cases, have them permanently affixed to four dental implants all in as little as four hours.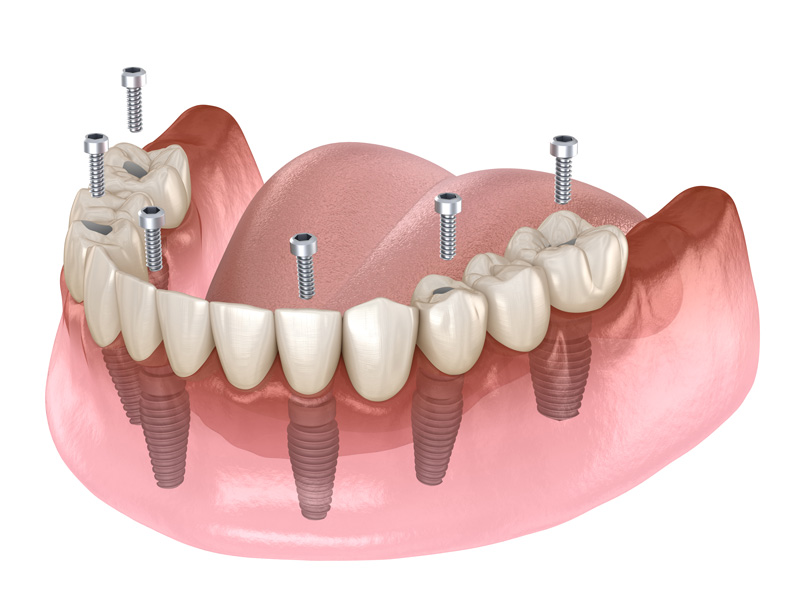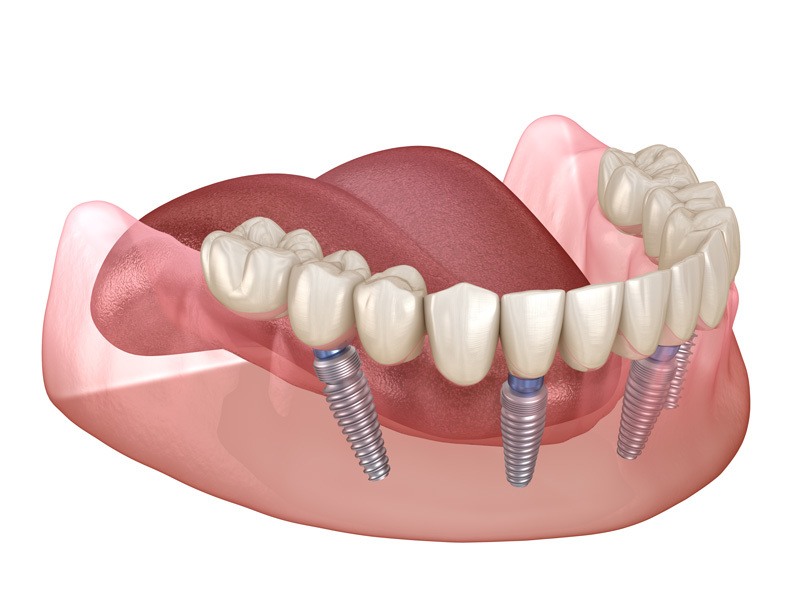 This treatment begins with preliminary work to optimize your smile, bite, and height which the teeth will be placed. We are very thorough and will take models and photos to get everything just right. Following the preliminary work, a final interim (temporary) appliance will be made that will be present at the oral surgeon's office that we work with. On the day of surgery (usually four to six hours), the remaining teeth will be removed and four implants will be placed followed by the insertion and attachment of your new teeth!
The implants will be allowed to heal with the interim denture in place for 4-6 months. After complete integration (healing) of the implants, we will take new impressions and begin to build the permanent set of teeth that will consist of a metal substructure with either acrylic or porcelain teeth and gums. The final product will be gorgeous and durable.
So, if you're ready to totally revamp your smile and maintain your pride and confidence during the process, our "Teeth In A Day" is the solution for you! Our dentists, Dr. Brian Walczak, Dr. Sage VanAntwerp, and Dr. Magdalena Zmek (Gryglak) would be happy to offer you a complimentary consult…just give us a call at 708-460-3040.